From Humble Beginnings.
First, an introduction, my name is Dara and I'm the creator of the Rebel City Tour.
The Rebel City Tour of Cork is a passion project of mine. A marriage of tech. and history; two of my great passions. The goal of the tour is to bring visitors from all over the world to Cork city.
The story started many years ago, when I was graduating college. What began as a clash of wills, between my parents and I. Subsequently turned into the historic walking tour of Cork city many years later.
A Very Cork Upbringing.
When I was growing up in Cork city, I had the same growing pains as any kid. I wanted to play soccer on the green and hang out with my friends every day.
Looking back as a 40-something-year-old man. I guess I thought those days would last forever. At school, I was a relatively bright student.
When it came time to go to college, I did pretty well in my end-of-school exams or leaving cert. I had my pick of courses and universities.
I was always passionate about history. Particularly, in Cork history, I wanted to explore my passion more deeply in a university setting.
The College Years.
The problem, of course, was my parents. Like parents in every country – they wanted to see me enter a proper profession. Since my dad was an engineer, they encouraged me to gain some hard skills and enter Electrical and Electronic Engineering at University College Cork.
I wasn't particularly willful or sure of my career path, so I reluctantly agreed to enroll as an engineer and study math, computer programming and electronics.
Inevitably, I was not too fond of every minute of it. Four years later, I graduated – just about. And set off on my career path.
Since my chosen profession is the web, I began to appreciate my parent's wisdom. Having a hard skill set, in computers, engineering, programming, etc., is beneficial.
After nine years of travelling the world. Including living in South Korea for seven years. I finally settled on a career path.
Presenting The Rebel City Tour of Cork.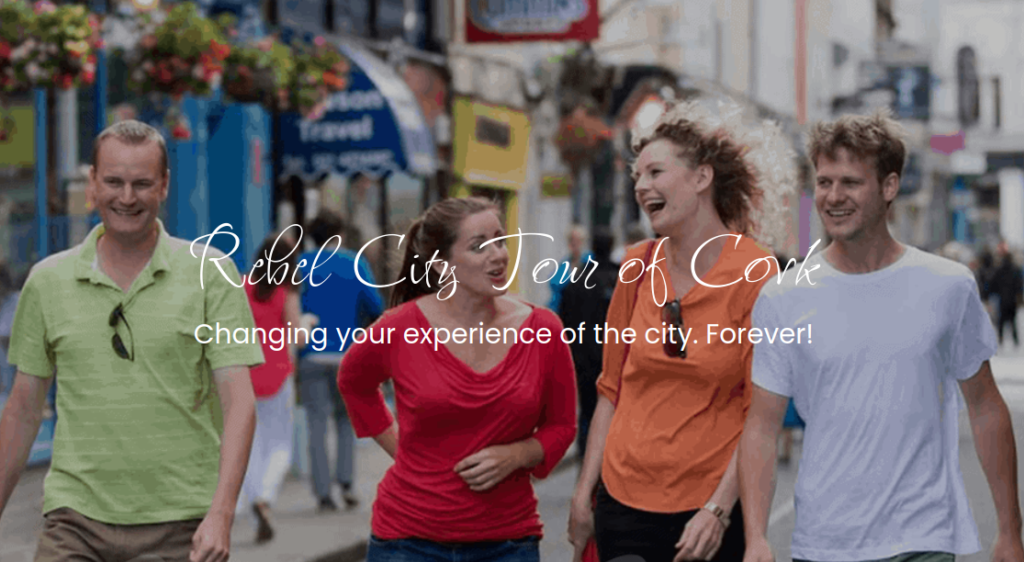 So when I got the opportunity to combine my two passions – history and the web. I jumped at the chance. Hence, the Rebel City Tour of Cork.
I'm dedicating the tour to my dad. Who made it all possible. You could say that the Rebel City Tour of Cork is my teenage rebellion phase writ large as a middle-aged adult.
I hope you enjoy taking the tour as much as I do giving the tour!