A cycle around the Ring of Kerry is a great adventure. But what to do when you've finished.
You wish to explore Cork city and hear stories from Ireland's struggle for independence on Cork's famous Rebel City Walking Tour. Now you feel like exploring a little further afield.
So you've finished the Ring of Kerry cycle…
I can only imagine you are equal parts tired and inspired. The beautiful scenery. The mountains and lush valleys. It truly is a great adventure. Cross the ring of Kerry cycle off your bucket list.
But the question remains. What's next?
Well, there are always tons of great things to do in Ireland. Whether you want to continue along the Wild Atlantic Way. North or South. Or you want to head across the country towards Dublin. You'll be sure to find a friendly greeting from the locals along the way.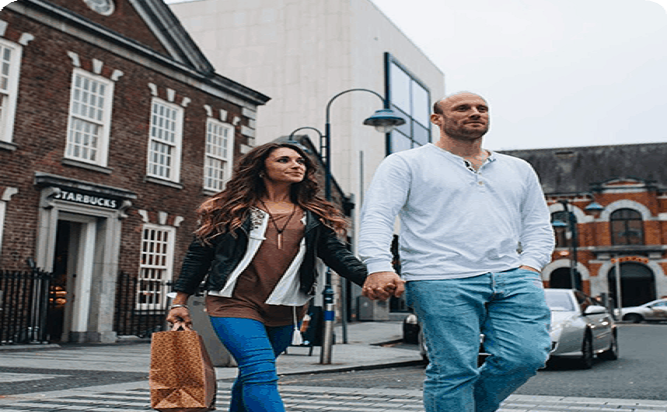 Why not come to Cork City? After cycling the Ring of Kerry.
Just a 30 min drive from the southernmost tip of the Wild Atlantic Way. Cork city is well worth a visit in our opinion. Not only does it have great food. But it also has tons of attractions to keep you entertained.
We might be a little biased of course. Because we love our home town. If you don't believe us though. Ask the Lonely Planet. Which rated Cork city among its top 10 destinations in the world to visit.
Stuck for something to do in Cork city? Check out our things to do in Cork city blog post.
Is Cork city cycle-friendly?
Cork city is a cyclist's dream. Not only are there cycle paths everywhere. But you can also rent a bike from any number of central locations spread across the city.
You can explore one of the world's largest natural harbours. Visit the last stopping point of the Titanic before the doomed ship took its final journey.
Or how about visiting Spike Island? An ex-prison and fort off the Cork coast. And now a popular tourist spot.
All these experiences and many more are within cycling distance of the city centre.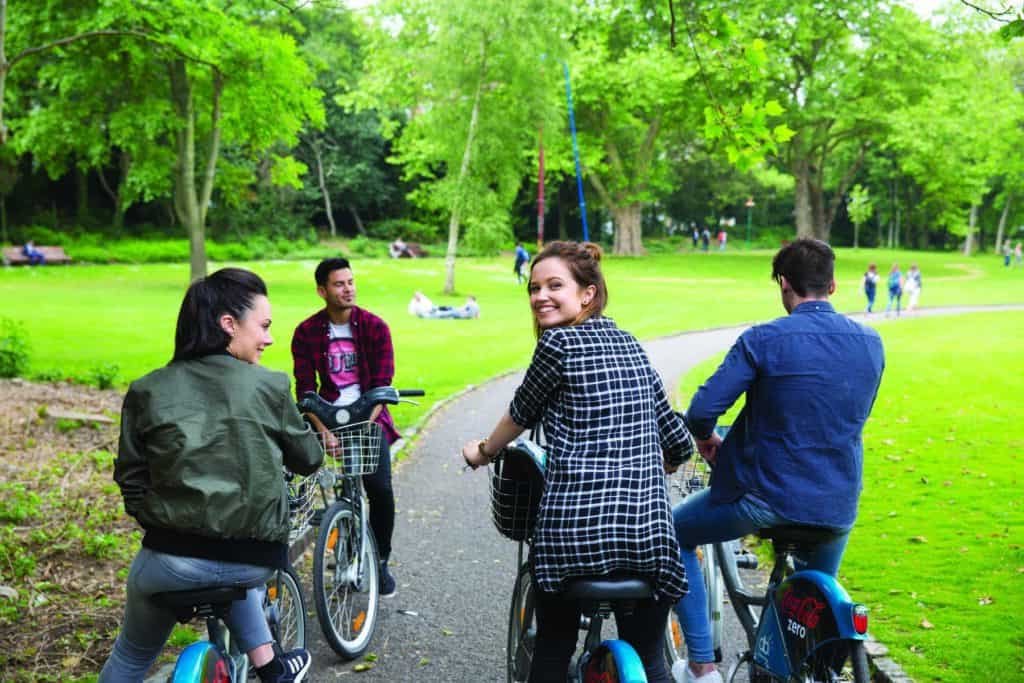 Are there organized bike tours in Cork?
Sure. If you want to go on an organized bike tour. There are tons of options out there. Check out these tour operators with rave reviews on TripAdvisor.
And don't worry. If you don't have a bike. You can hire one. Or if your bike is broken. There are tons of bike shops in the city that would love to help you out.
Great accommodation, fantastic views and more importantly. Lots of fun. Guaranteed when you take one of these bike rides.
After the Ring of Kerry cycle. What if I want to socialize with the locals?
It's only natural that you might wish to let your hair down after the physical effort of completing the Ring of Kerry cycle route.
Well, you are in luck. Cork has a dizzying array of pubs, clubs and bars. Where locals and out-of-towners can meet up and let it all hang out.
In fact, I've just been reliably informed. That there's a pub in the city with a pint of Murphy's stout with your name on it…
Are there any family-orientated experiences in Cork city?
Yes. Tons.
Everything from chasing and feeding the local wildlife. Described in our things to do in Cork city blog post. Or, experience mayhem and murder by booking the Rebel City Tour of Cork.
Whether your family is young or older. You'll certainly find lots of ways to keep them entertained in Cork city.
Come to Cork!
Cork is located right next door to Kerry. So after you've finished the cycle of the Ring of Kerry. You'll find that Ireland's real capital as the locals would have you believe.
Is the perfect destination for experience and leisure travel. So make sure to stop by and say hello.
Happy Hunting!