First off, this message is not meant to be a buzzkill. I wouldn't begrudge your average Corkonian (or visitor to Cork) a drink or three on Paddy's Day.
However, as anyone who has been in the city for a Paddy's Day celebration will tell you. Many, many people don't know when enough is enough.
For this reason, I created the Rebel's Guide to Cork City online map. The map lists 30 attractions and things to do in Cork City for Paddy's Week and Day. Almost all of them are non-alcohol related family attractions.
Although bar tenders are the busiest people in the city for Paddy's Day. A close second would be doormen and security staff. Invariably there'll be trouble in almost every pub in the city at some point.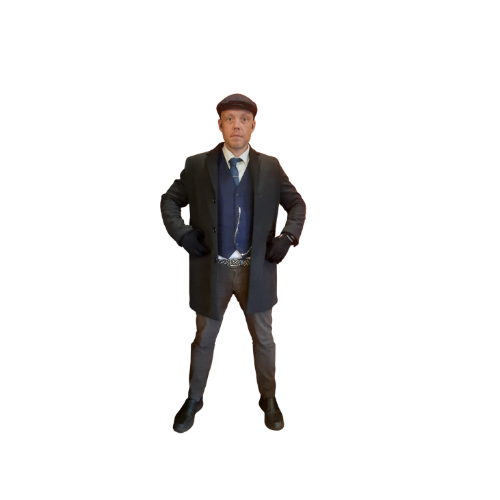 My Personal Motivation
My name is Dara and I'm the founder of Rebel City Tour. The outstanding walking tour of Cork city and a great way to pass 90-mins in the city.
Like most Irish people, I have personal experience with family members abusing alcohol to the detriment of their health and relationships.
I'm off the booze myself almost 3-years at this stage. I'm not an recovering alcoholic, it's just a personal choice I made 3 years ago after I'd ballooned to 135 kg. I'm now around 110 kg and I train in the gym regularly.
Furthermore, I'd like to add that I go on nights out with friends in the city on a regular basis. I drink non-alcoholic drinks. I don't find it in the least bit awkward that I'm not partaking in alcohol on nights out. My friends and partner like to drink and that's fine by me.
Paddy's Day – A family festival
This is why there's a ban on the sale of alcohol until 12 noon on Paddy's Day. The city council are making a real effort to turn our national holiday into a family festival. To this end, I thought I'd help out by providing a local's guide to Cork featuring 25 attractions and things to do that don't revolve around alcohol.
I've also added some semi-alcohol related events such as trad. music in Sin E and a distillery tour in the Rising Sun Brewery amongst the other 5 things to do in my guide. These make up 30 things to do in the city in total.
Finally
This article is meant to provide a different perspective on Paddy's Week. One from a non-drinker's point-of-view. Should you have any further questions or you'd like more info. Please don't hesitate to contact me at info@rebelcitytour.com or at 083 363 6990.